Podcast: Play in new window | Download | Embed
Subscribe: Apple Podcasts | Google Podcasts | Spotify | Stitcher | RSS | More
---
Why do men (even when we succeed) often struggle to enjoy our daily lives?
What are we missing on our endlessly futile "pursuit of happiness"?
What are the key ingredients for a deeply fulfilling life?
---
In this episode, I dive into the 5 Pillars of a Thriving Man.
These 5 pillars came to me 3 years ago on a cabin retreat in the mountains with my oldest friend, Tait. We'd traveled up a windy road to a gorgeous mountain area 90 minutes northeast of Los Angeles known as Lake Arrowhead, to do some deep reflection together on our lives. We were both maybe 43 at the time, living on opposite coasts, he in North Carolina and I in California, both partnered to amazing women, both doing meaningful work with significant positive impact on countless people's lives, and yet somehow we were also both awakening to deep pangs of loneliness. 
So we went up to this cabin with my canine companion, Yellowjhan, for a weekend of food, fire, laughter, and reflection. 
These 5 Pillars came to me one night after an evening filled with wild laughter and agonized tears. As I reflected on my own life journey, all that I'd accomplished, which included everything I thought I was supposed to ever want, I realized I had an inner yearning for things I'd never given mind to. I awoke to essential elements of a truly good life that no one had ever taught me were essential for a man. I'd only ever seen my fathers and uncles concerned about maybe one or two of these 5 Pillars – no wonder they'd struggled so much despite having homes and families and professional success!
In this episode, I offer a brief introduction to The 5 Pillars of a Thriving Man:
Purpose

Intimacy

Family

Brotherhood

Spirituality

 
** URGENT: If you're a man committed to thriving in every domain of your life, I invite you on a year-long journey to make 2021 an extraordinary year.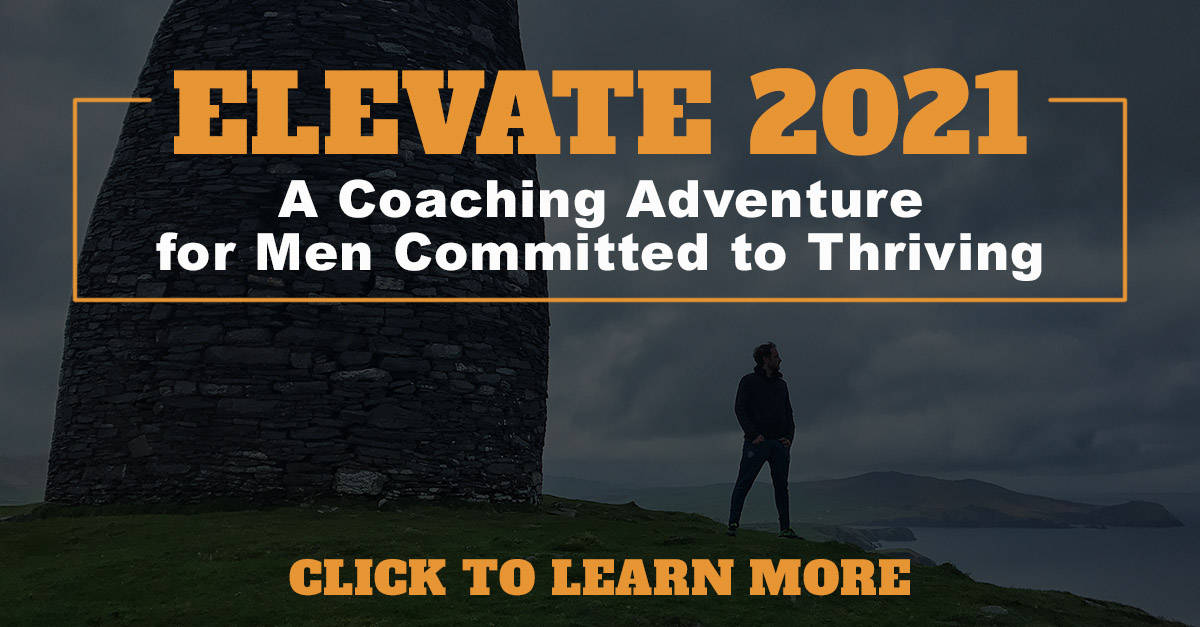 Whether you want to make a massive shift in your professional life, make more money, connect to and really live your deepest purpose every day, or maybe you want to improve the quality of your intimate relationship experiences, or to be more present with your family, or perhaps you're simply ready to make profound shifts in how you show up for yourself, for your own deep well-being.
I'm inviting only 10 men to coach with me for an entire year – which includes private 1:1 coaching, and an intimate men's group experience with 10 men alongside you (including a 5-day retreat).
These men, which might include you, I am ultimately selecting. I want this to be a curated group of men that I myself would be excited to spend the year with … because that's exactly what I'll be doing, spending this entire year with you. We'll also all meet in person for a 5-day retreat in a beautiful nature location in August. Through this experience these men, and I, will become your brothers for life. You will be both challenged to go beyond your comfort zone, and celebrated as you step more fully into offering your soul-gifts to the world, whatever that looks like for you. Also, best part, I think, is it includes consistent on-demand video access throughout the year to me and this exclusive brotherhood.
This isn't for everyone. Only 10 men will be invited into this experience.
If you are ready to step deeper into your full, free expression as a Man, and fully give your greatest gifts to the world, to your loved ones, and live the vow you know your soul is waiting for you to make … then this is for you.
Alright …
Let's dive …
RESOURCES