Do you know why relationships too often suck?
Because no one taught us how to do them any damn better !
If you're like most people, you're probably doing relationship with such unnecessary ignorance that you actually push away the love you want.
That was definitely me for 2 decades.
In 2010, after suffering through yet another awful breakup, I began to awaken from my ignorance.
I started exploring essential insights and practices for successful love that ... really ... someone should have frickin' taught me BEFORE I stumbled clueless into the utterly perplexing realm of dating, intimacy, sex, and love.
Since then, I've coached over a thousand individuals & couples on their own journey into a profound authentic love they never even knew possible.
This 10+ hour audio program is the best of what I use with my clients and my own exquisite partner. It shows you what exquisite, authentic love looks like and how to create it yourself.
This is only for people who are genuinely ready for an authentic relationship rooted in mutual trust, respect and appreciation, generosity and heart connection ... and raw, real love.
If you're truly ready for that deeply sexy, courageous intimate partnership you may not even be convinced is possible ... experience "Love Sex Relationship Magic" now.


"Your program has stirred and awoken a deep admiration for the feminine in me. 
I am almost looking forward to the next time my wife rages at me for some oversight and dizzyingly ties it to a million events of the past.
I recoiled at this before. It terrified me. But now I want to rise to the challenge and love her and be strong with her during her next storm. 
You have a gift. Your words penetrate."
~ John C ~

"So richly engaging, enlightening and transformative in a succinct and relatable way. 
I gained greater insight into myself, my limiting beliefs and specific needs.
Most profoundly, the areas of self-love I have been denying myself for so long as I put everyone else first. Your guidance around how men think ... will forever alter how I interact with intimate partners. 
I now know I am painting this masterpiece that is my life. I'm thrilled with this program!"
~ Andrea N ~
ALTERNATIVELY, YOU CAN TRY...
$240

6 Month eHarmony Subscription

$10 / month

Premium Porn Subscription

$150

Apology Flowers & Dinner Date

$5000

Desperation Vacation with Lover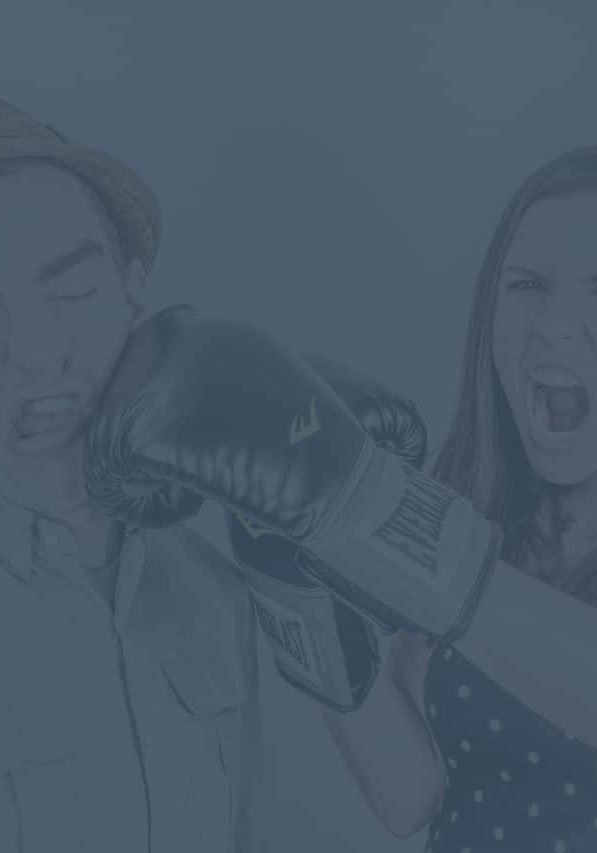 $12000

"Proof of Love" Engagement Ring

$9000

10 Months of Ineffective Couples Therapy
of exhaustive trying, disillusionment, and endless dissatisfaction.
Or Get Excited About Love Again For

Only $97


Originally $297
*Money-back Guarantee
(see below)

"You may have just saved my relationship. The session on 'Self-Love' and 'Deeper into Stage 3' is speaking to the core of what's going on in my relationship. Being willing to lose her, helping her feel better ... you've given me a heap of understanding about practices I need to move into. It's fu*king awesome.
Steve Yoman
"I just love it. I am up to session 9 and they get better and better. I love the activities and exercises. This is helping me understand myself and men better and grow as a woman. Thank you for helping us to learn how to fully love from love and not from ignorance or fear."
Carolina Borda
"I am stunned. Thank you for putting this together. I gained so much insight and feel so much calmer. It already helps me in relationships at work! So for this - thank you! I am beyond grateful to have found your teachings."
Agnieszka A.
YOU HAVE NEVER EXPERIENCED A
RELATIONSHIP PROGRAM LIKE THIS BEFORE
Listen Free to Bryan's Introduction
Get the Clarity, Insights, Tools You Need to

Create The Love You Want


for only $97
(70% off $297)
NO-RISK MONEY-BACK GUARANTEE
If you still think this is too good to be true or it won't work, I get it.
I once thought relationships were a mystery with no code to crack, a domain of gloom and doom where even simple contentment is elusive, never mind true happiness. There are profound insights here few people know that you must have.
I've worked with therapists who don't even know this stuff  (and been deeply disappointed as a result).
If you practice what you learn here, I promise things will NEVER BE THE SAME.
I know, because these insights continue helping me create an extraordinary relationship with my own partner every damn day.
But if you do the entire program in 14 days and it does not give you any useful clarity on love and intimacy, I'll refund your money.

Just email [email protected] within 14 days of purchase and tell us you listened to all the modules, did the exercises, and it just didn't serve you ... and we'll issue your refund.
P.S. You keep FREE ACCESS to my "Love Magic" Online Community : )