Podcast: Play in new window | Download | Embed
Subscribe: Apple Podcasts | Google Podcasts | Spotify | Stitcher | RSS | More
---
Have you ever achieved something huge, only to feel let down soon after the triumph?
Have you ever lived the life you wanted, only to wake up one day feeling disillusioned by it?
Do you consistently share the raw truth of your experiences with other men?
---
In this episode, my guest, Sean Hotchkiss, and I mine these questions and more for useful insights to make a meaningful difference in your life.
For nearly a decade, Sean Hotchkiss worked as a journalist filing stories and personal essays for some of the most iconic men's publications in the world: GQ, Esquire, The Wall Street Journal, and Men's Health. 
Sean was a young man living his boyhood dream, immersed in a world of luxury, fashion, celebrity, status, money, and drug-fueled parties with gorgeous women, until one day he began to wake up to an emptiness that his fast-paced and flashy lifestyle could no longer cover over. No matter how much he achieved in that world, it just wasn't making him happy, and he was finally realizing it would never make him happy. 
Today, Sean is a men's coach, and a writer living tucked away in a quiet desert canyon just outside of Los Angeles. His new writing project, The Naked Man, a 12-part series that you can find at nakedman.substack.com, explores the male inward journey through a deeply personal lens. 
Sean is also one of the courageous men participating in my year-long men's coaching experience, ELEVATE 2022. 
In today's episode, we talk about the sometimes painful disappointment and disillusionment that often lives just on the other side of the successes we think we most want. We talk about what a man's journey can look like when he starts to make major shifts towards living a life more in alignment with his authentic heart, and the courage it takes to make that shift. We talk about the fear and hesitation many men feel when they first step into men's work and start having real conversations with other men. We also talk about Sean's experience in ELEVATE 2022, why he was the first person to sign up for this year's cohort, why he then tried to bail out when things got uncomfortable.. what brought him back, and what he's since gotten out of ELEVATE 2022.
Highlights/Keypoints:
(03:42) Knowing Sean Hotchkiss
(11:31) Sean's impetus for finding a way out of his old life
(12:22) What was the stepping stone that cleaved Sean's path and gave him new possibilities?
(18:05) Sean's journey in Men Coaching
(29:53) The reason why Sean bailed out on Elevate
(35:34) The Naked Man: Road Map to Freedom
(36:49) How did Sean's projects inspire him into working with men? 
(40:32) Sean's advice for someone considering stepping into men's work
(42:50) Five Emotions Speed Round
RESOURCES
Connect with Sean:
Website: The Naked Man
Connect with Bryan:
****JOIN MY YEAR-LONG ELEVATE 2023 COACHING ADVENTURE & ELEVATE YOUR LIFE***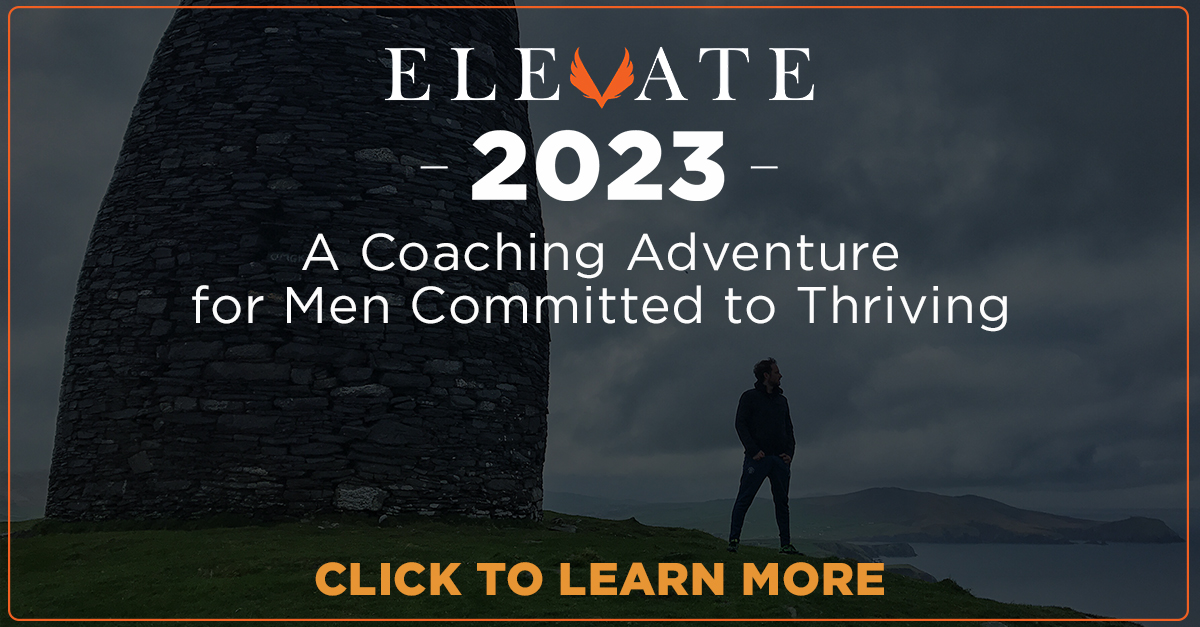 Link to join: Elevate 2023 – Bryan Reeves
Website: Bryan Reeves
Twitter: Bryan Reeves (@TheBryanReeves) / Twitter
Instagram: Bryan Reeves | Men, This Way (@bryanreevesinsight) • Instagram photos and videos
Links: https://lnk.bio/bryanreeves
Youtube: Bryan Reeves – YouTube
TikTok: Bryan Withrow Reeves (@bryanreevesinsight) TikTok
Facebook: Bryan Reeves
Quotes:
"Being willing to be the full spectrum of myself and to be able to take up space in a relationship with another person has been a big takeaway from this year for me."-Sean
"Freedom is being able to just show up naked as me in all my messiness, in all my glory and not glory." ~ Sean
"One of the things I stand for in doing men's work is letting men know that they need my permission, but a stand for permission for men to bring the full flavors of you into our community. We need it. If I'm going to come out of my own shell, I need men who are out of their shells." -Bryan
Teaser (60 secs):
(29:35-30:55)
I mentioned this briefly, but being willing to be the full spectrum of myself and to be able to take up space in a relationship with another person has been a big takeaway from this year for me. 
And now, a few months in, you wanted to bail from Elevate. What was going on for you? 
Back to that concept of kind of the inner turmoil I was feeling pulled my pattern in relationship again. I mean, this is perfect. It's all just unfolding organically. But my pattern in relationship has been to stuff all those I don't like that build up a shitload of resentment. 
Right. And then say, F*** you and walk. Right? 
Yeah. That interaction with you and Tate, when I said that I wanted to leave was so healing for me because you guys were like, first of all, you guys really owned how that experience made you feel for you. You weren't just like, F*** this guy. 
He doesn't want to. Be a part of it. Let him go. And I feel like I got to learn that, holy s***. I can come to the table with my needs, with these guys who are like the head honchos here. They're the dads, in essence, right? I can come here with my needs, and we can have a conversation about it. And this isn't a black or white thing. 
Keywords:
men, fashion, industry, elevate, naked man, coaching, coaching program, man, writer, writing