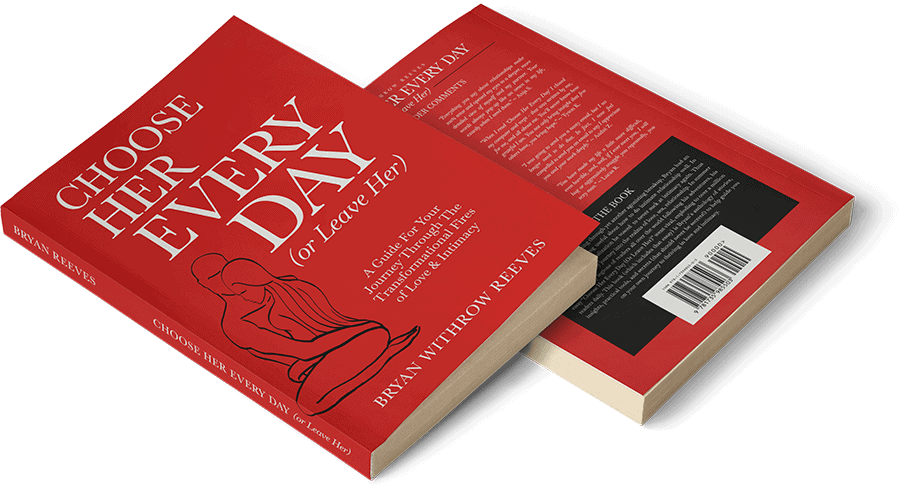 NOTE:  This list is not complete. The number of retail outlets worldwide is still growing, and you may have better results doing your own independent research about how to find the book locally.
** We neither own nor have any insight into the business practices (including shipping) for any of these retailers. If you have any order issues, please contact the retailer you ordered from.
"I'm so grateful to have come across you. Reading your work contributed so, so much to my healing process. My heart is deeply relieved by what you have to say."
~ Deborah T.
In 2010, at age 36, while going through yet another agonizing breakup, Bryan had an epiphany: He knew nothing useful about how to do intimate relationship well. In that moment of painful realization he vowed to never suck at intimacy again. Thus began an extraordinary journey into the realms of love, sex, relationship. In summer 2015, with already legions of readers all over the world following his adventures, his essay "Choose Her Every Day (Or Leave Her)" went viral, exploding to over a million readers daily. This book (which includes that essay) is Bryan's anthology of stories, insights, practical tools, and secrets (that should never be secrets!) to help guide you on your own journey to thriving in love and intimacy.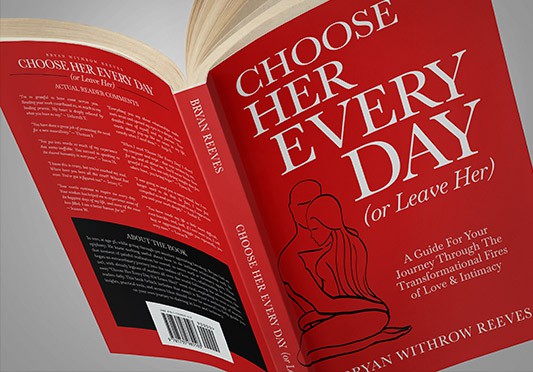 "Everything you say about relationships make 100% sense and opened my eyes to a deeper, more detailed view of myself and my partner. Your words always pop-up like an omen in my life, exactly when I need them." ~ Anja S.
"When I read 'Choose Her Every Day' I closed my computer and wept – that was written by me, for me, and all about me. You'll never know how grateful I am. You not only bring insight that few others have, you bring hope." ~ Tyson K.
"Your words continue to inspire me every day. Your wisdom has helped me to experience some of the happiest days of my life, and some of the most love-filled. I am a better human for it!" ~ Joanne W.