An Exclusive 2-Hour Online Event for Singles & Couples
Learn 3 essential relationship skills to shift confusion & conflict to real connection.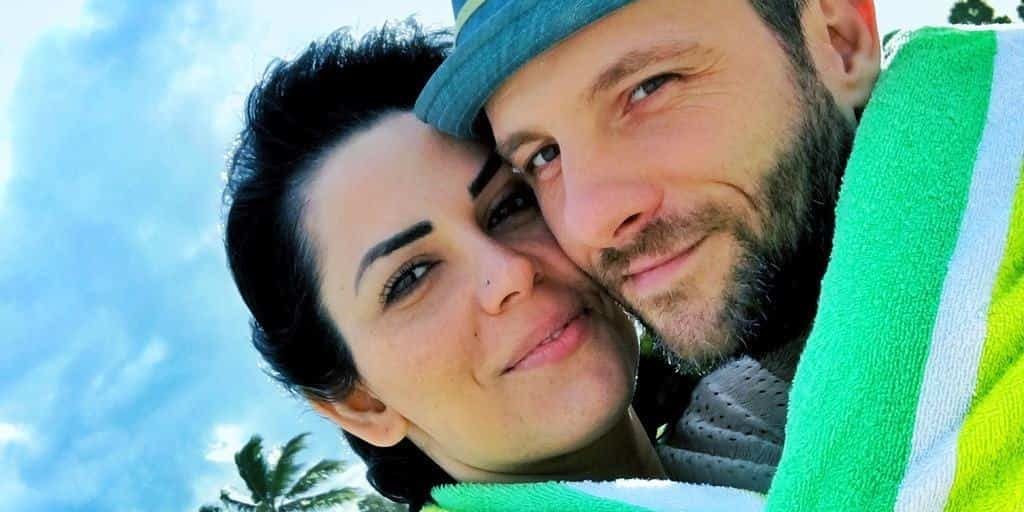 Creating real connection can be really frickin' hard!
Whether you're single and looking to finally connect with that special someone, or you're in a relationship and want more connection with your partner, the experience of connection can slip right through your hands like wet soap covered with olive oil and infused with a bad attitude.
Indeed.
One of the loneliest places you may ever be is lying in bed right next to the person you most want to feel connected with … but just don't.
We've been there … It's awful.
After years of making our own mistakes with past partners – and with each other – we've figured out how to create deep connection in the midst of even the most difficult moments. That doesn't mean we always do it right, but we are always in practice, and the skills and tools we use – which we're going to share with you in this online event – have made a massive difference in our relationship.
In fact, the tools and skills we'll share with you not only saved our relationship, but they're what help us relationship thrive together.
We teach these skills to our coaching and therapy clients.
Now we want to share them with you.
Are you tired of exhausting communication that gets you nowhere?

Are you sick of arguments that never seem to end?

Doesn't it suck to never quite know how to comfort your partner?

How about never feeling fully comforted by your partner?

Wouldn't you just like to know how to consistently create real connection already?
We're going to help make all that better in this webinar.
Here's just a few highlights of what you're going to learn:
Empathy? … What the hell is that? … and why does it matter?
The 7 responses people commonly use when their partner is upset that quickly make things worse … and the 2-step formula to create deep, profound connection in just minutes.
How to stay present when your partner is upset yet you're feeling triggered, too.
How to express your "upsets" in ways that give your partner room to actually hear you and reflect on what you're saying … rather than make them feel worse where they clam up and protect themselves instead.
How to express your upset in a way that makes your partner want to comfort you.
How to apologize from your heart – even when you didn't do anything wrong (an essential relationship skill that makes a huuuuuuge difference!)
How fighting can be healthy – even fuel passion between you – but only if you know how to quickly repair most any fight. (we'll teach you how to repair)
These are just a few highlights of what you're going to learn on February 13 … the day before Valentine's Day.
Look … Confusion and conflict are part of life. They aren't going away.
So you have two choices:
(1) Live with it and suffer.
(2) Be willing to learn new insights and skills that will help you surf conflict and confusion right into heavenly connection!
Some people clearly enjoy suffering.
If you're not one of those people, get your ticket now.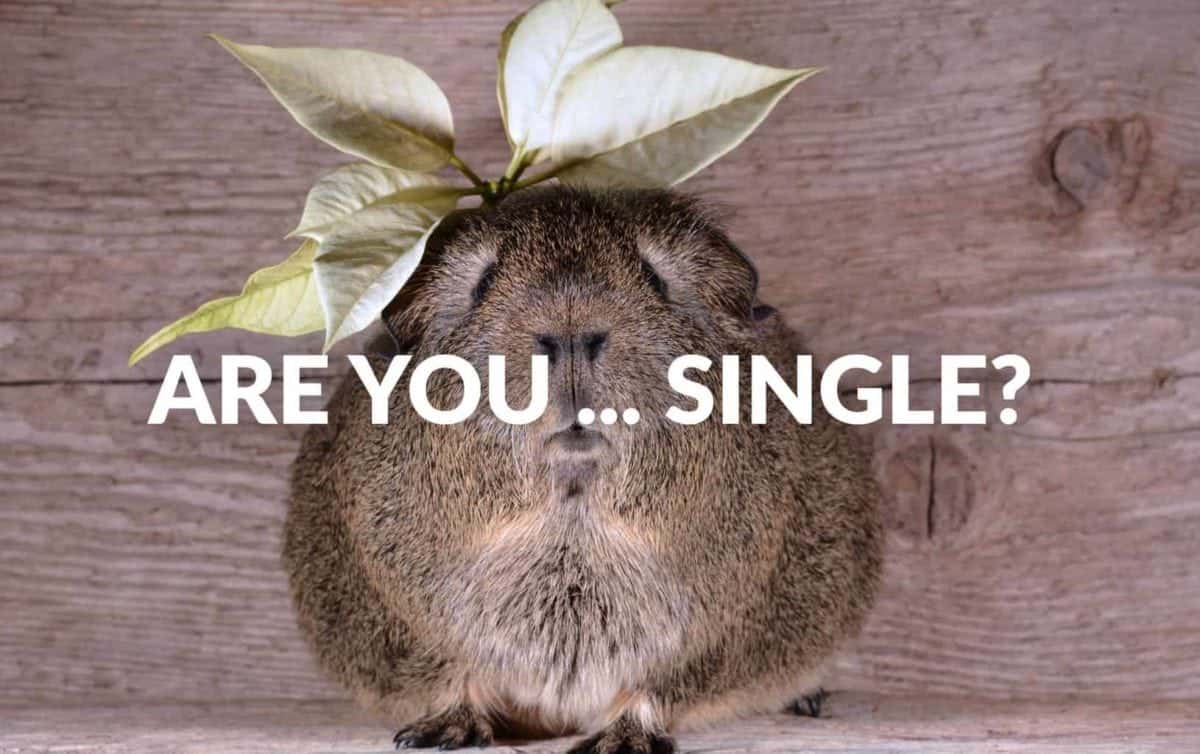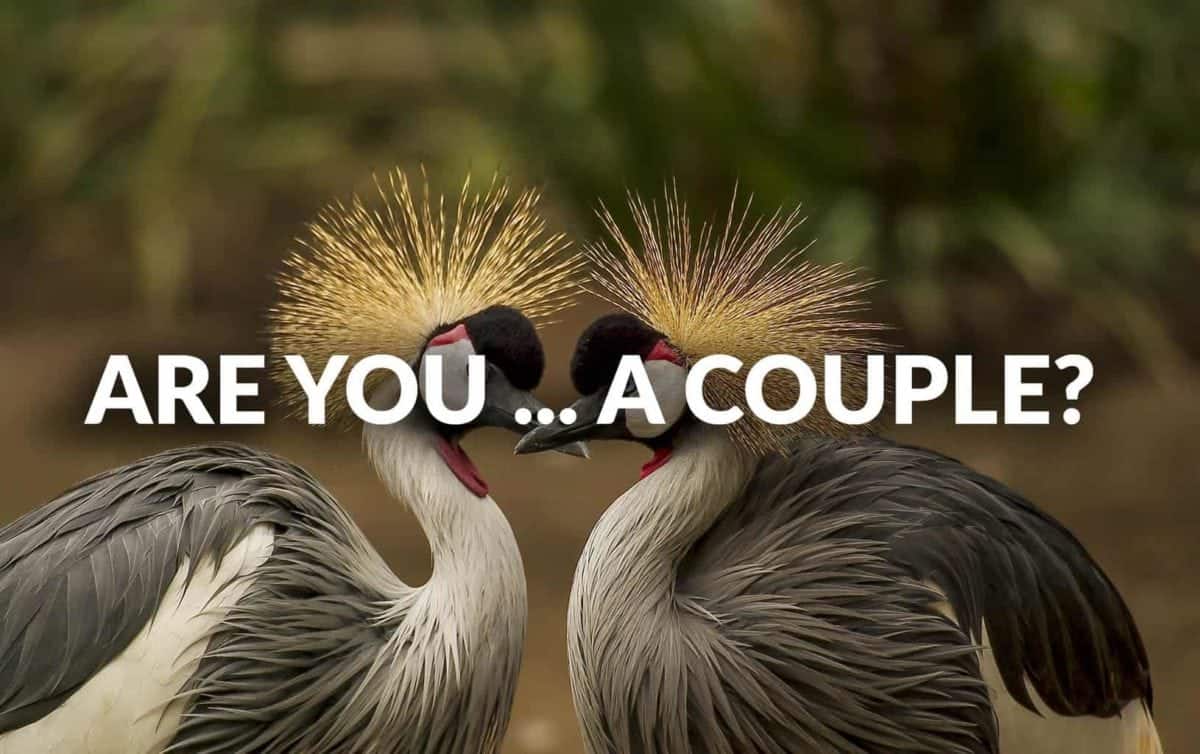 Whether you're single or in a couple, this online event will be packed with many of our best insights and practices that helped us both find each other ... and keep each other.
2-Hour Experience with Bryan & Silvy
Broadcasting live direct into your living room, bedroom, boardroom, bathroom or wherever else you like to get cozy, we'll dish out some of our best love & intimacy insights and practices that we teach our coaching and therapy clients – and use in our own relationship, too.
Your Questions ... Answered.
You'll have the opportunity to get your specific questions answered, and possibly even appear on screen with us to get empowering coaching from Bryan and/or Silvy around the unique challenges that frustrate you. You'll also learn as others share challenges similar to yours and get their questions answered, too.
Access to the Recording
If you can attend live and connect with us in real-time, great! But if not – maybe you're in Europe sleeping at this time – you'll have access to the live recordings for ten days after to watch (or listen) at your convenience.

"There are not enough words that can explain and acknowledge all the difference Silvy has made in my life. All I can say is that I am a better version of me because of her hard and honest work with me. She made me believe in myself and others. Thank you for the time and…"
~ Ramin N
"Working with Silvy has been the most extraordinary gift I could have ever given myself. Silvy transformed the way I viewed relationships by transforming the most important relationship in my life, the one with myself. I have worked for two years with another therapist seeing no results. After two months with Silvy my life completely…"
~ C.M
"Bryan's ability to bring me back to my core as a man while opening to my heart has been one of the greatest gifts I've had in my journey towards my own fullness. The insights I had and the time we shared together have proven to be invaluable. I have a deeper sense of self…"
~ Jamie Yaman
"My relationship with my partner is in a TOTALLY different place than it was a year ago and we have you to thank! Your guidance has been invaluable for us and to our family. I'm pretty much in tears writing this. You SAW us and helped us through the toughest time in our lives, and…"
~ Brooke Kemmerer
Nope. Be all in. We are. What we're going to teach you can be life-changing (it has been for us). So we're not gonna let you get off that easy. You're welcome 🙂
Yup.
But here's the thing, this online event is 2 hours. We'll do our best to answer as many questions as we can in the time we have – the last part will be fully Q&A – and we'll do so on a "first-asked first-answered" basis.
If you can't attend live, email us your questions ahead of time at support@bryanr.dickiebirds.studio.
We're not sure why it would suck for you, unless you're watching outside on your porch with wet socks in a snowstorm. If that's happening for you, we suggest coming inside and warming up. We promise it will suck way less if you do and probably even start to be awesome.
But if it does still suck for you, write us at info@silvykhoucasian.com and let us know why. We actually really do want to hear your feedback ... the good and any bad.
Seriously, though, come inside first. The hot chocolate is amaze-balls.
We got you covered. You can watch the live recording for up to ten days after. Why ten days? Because we know if we give it to you forever, you'll never get around to it.
You'll receive via email all the information about how to login to the webinar. Make sure you check your SPAM / PROMOTIONS folder, but if you don't receive this within 24 hours, please email info@silvykhoucasian.com.
Also, a few days before the event, you'll receive a worksheet to help you follow along and get the most out of the experience.
Ok, look ... Bryan is clearly writing this one. Partly to balance these out so we have an even number of Q's with A's, and partly because he (I) finds Silvy gorgeous and ain't too proud to hang on to her lovely coattails.
But yes, we really are a couple ... together over 2 years now and engaged since Ireland in April 2017.
We've also both worked with individuals and couples, offering coaching and therapy, since long before we found each other. We love what we do, and we're so grateful we now get to do it together.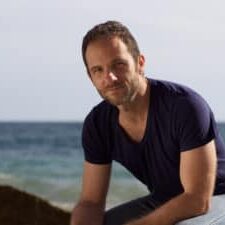 A former US Air Force Captain, Bryan has triumphed through multiple dark nights of the soul after hurling himself into the transformational fires of intimate relationship over and over again. With a Masters Degree in Human Relations, he now coaches men and women to creating thriving lives and relationships, and his blogs, videos, online courses, and books have been experienced by over 30 million people in every country in the world (except North Korea apparently).
Silvy has a Master's Degree in Psychology and an extensive background in the theatrical arts. Silvy now works as a Relationship Coach for both singles and couples who want support around relationship-oriented topics.