"I am so thankful for this program. I'm finding myself loving and appreciating Dan more than ever."
Mary & Daniel C
"Just a few short weeks and I already see massive change. I'm amazed at how much content I'm getting. It's beautiful!"
Sandy Sembler
"Working with two of the best couples therapists currently available on planet earth … has led to the best results."
Jason Schwartz
Raise your hand
if you're tired of ...
Futile communication that gets you nowhere
Persistent disappointment or resentment
Chronic disconnection (struggling to create & maintain real connection with each other)
Trust issues that keep getting in the way
Boundary violations that keep happening
Losing your authentic self in the relationship
Arguments & disagreements that go unresolved ... seemingly forever!
HAND UP? 
... You Are So Not Alone!
We'd both been single 6 years when we met.
We'd both already done a lot of personal growth work – including learning a lot of things that we share with you in this program. Bryan was a renowned Relationship Coach with a thriving coaching practice and over 30 million readers on his blog. Silvy was a passionate Relationship Coach with a Masters Degree in Psychology and a colorful background in the theatrical arts.
We had all the insights and skills for a great and effortless relationship … or so we thought!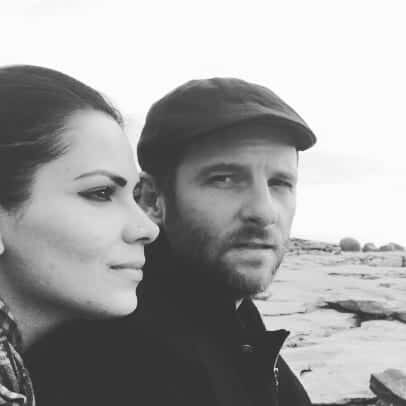 Within only a few months, things started to grind between us.
Silvy's fear of being trapped and overwhelmed had her routinely thinking of escape as old wounds started to surface.
Bryan's resistance to feeling uncomfortable emotions – in both Silvy and in himself – had him constantly running into his head, so he couldn't feel what was really going on in the relationship.
Just six months into this dance we both thought'd last forever … we broke up.
Three weeks later we got back together.
Since that moment 3 years ago, we've been on a journey of learning how to create CONNECTION in intimacy in ways that go far beyond mere intellectual understanding.
Because anyone can read a book or get a degree.
... few people know how to really listen in ways that ensure their partner truly feels heard

... not everyone knows how to validate their partner's needs without invalidating their own.

... and basically no one knows how to stop a disagreement from turning into a full-on fight (that could last years) … in less than 3 minutes!
That's what we learned on our journey – and what we teach you in this program.
You can have a love that thrives, too.
We know ... because we both sucked at love.
Yet today we're living our dream together (with our doggy, Yellowjhan), continuing to coach people just like you to create the relationship of their dreams, too.
We partnered to create this to help you learn and practice what we teach our private clients, and use to create our own exquisite relationship.
BEWARE: This journey is not for the timid of heart.
It takes courage to face your own stuff and do the inner work necessary to break through your internal barriers to love.
If you're willing to be a little uncomfortable, see with fresh eyes, and practice the skills we give you, you absolutely can have what you desire, too.
Because you don't just deserve a love that thrives ... you were born for it.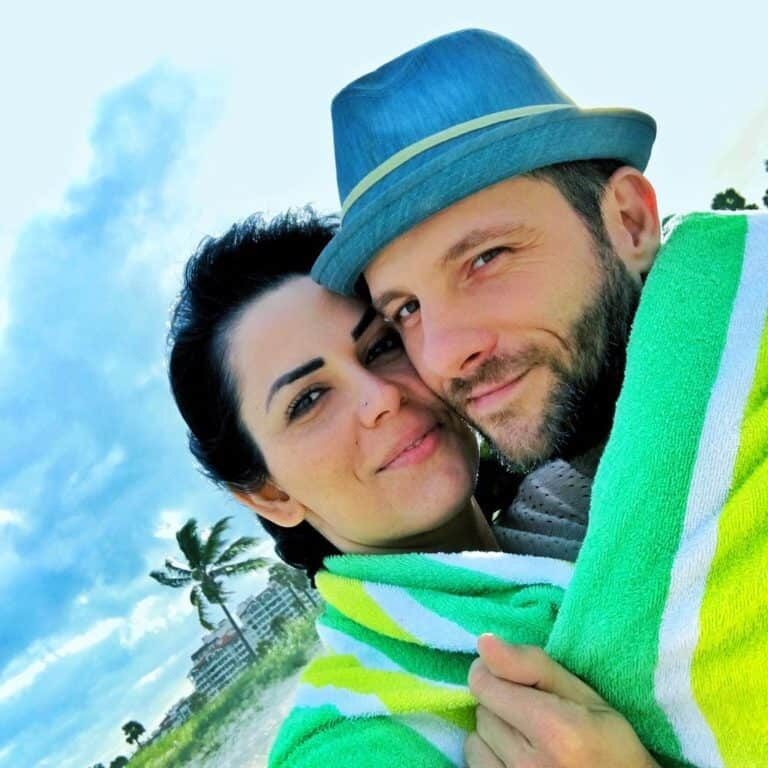 You don't just deserve a love that thrives ... you were born for it.

Six Core Tools & Insight Video Modules
Each module gives you eye-opening (heart-opening) insights and practical tips, tools, techniques for creating extraordinary relationships. 
THE 90-DAY JOURNEY: You have immediate access to all 6 modules, so you can go at your own pace ... even binge watch in one night like a great Netflix series if you like!
We recommend doing one module every two weeks, to (a) give you time to process and absorb the insights and (b) actually practice the tools and techniques we give you to start shifting your conflicts to connections (with your intimate partner, or even with friends, family, kids, etc.).
*See below for specific details about each module.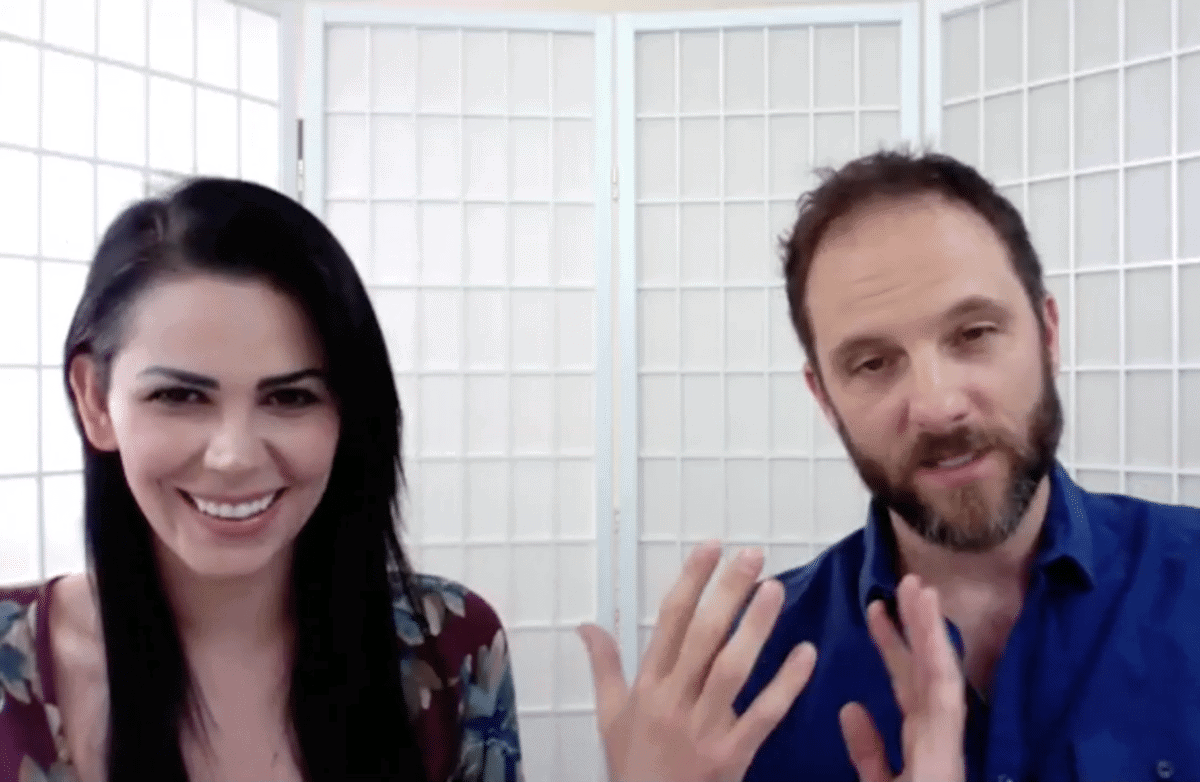 VIDEO MODULE 1
The (Thrilling) Dance of Masculine & Feminine Intimacy
Learn how to:
Interpret your partner so they finally make sense!
Use your differences to fuel passion, not suffering
Attract & inspire each other (without manipulations or demands)
VIDEO MODULE 2
The 3 Stages of Love (From Adversaries to True Partners)
Learn how to:
Be the best partner you can without losing yourself
Stop being "needy" (so the relationship can breathe!)
Create healthy boundaries with love and respect
VIDEO MODULE 3
Practical Communication (That Actually Works)
Learn how to:
Avoid relationship breakdown
Address your partner's top complaints without losing yourself
Use specific phrases and words that calm rather than escalate
VIDEO MODULE 4
The Joy of Attachment (Shift Anxiety/Avoidance to Secure)
Learn how to:
Effectively ask for what you want from your partner
Get your needs met without shame
Dramatically improve your daily interactions 
VIDEO MODULE 5
Mastering The Art of (Everyday) Connection
Learn how to:
Consistently create connection together everyday
Consistently bring the BEST OF YOU to the relationship
Shift conflict in mere minutes ... so fights stop lasting forever!
VIDEO MODULE 6
Emotional Presence & Heart-Open Intimacy
Learn how to:
Be (and stay) emotionally present with each other
Express feelings in ways your partner can actually hear
Feel what your partner (and you) really need during a conflict
PLUS, GET BONUS ACCESS TO ...
BONUS WEBINAR VIDEO
The 3 Essential Boundaries That Make Or Break Relationships
Learn:
Why 

Healthy Boundaries are CRITICA

L to your relationship's success.

How this ONE THING 

you almost certainly do during conflict with your partner 

always makes things wors

e ... and the ONE THING you can do to 

quickly make things better instead

.
The 

3 Most Absolutely Essential & Non-Negotiable Boundaries 

you need for relationship to be healthy and enjoyable for BOTH of you!
BONUS WEBINAR VIDEO
Couples In Quarantine: Navigating The Pandemonium Together
You get:
Validation of your experiences and challenges
Practical tools for maintaining daily connection between you (even if you live apart)
Support around how to navigate this challenging time together with more ease and grace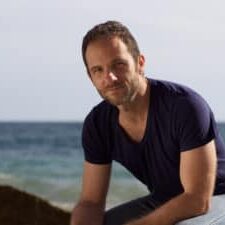 A former US Air Force Captain, Bryan has triumphed through multiple dark nights of the soul after hurling himself into the transformational fires of intimate relationship over and over again. With a Masters Degree in Human Relations, he now coaches men and women to creating thriving lives and relationships, and his blogs, videos, online courses, and books have been experienced by over 30 million people in every country in the world (except North Korea apparently).
Silvy has a Master's Degree in Psychology and an extensive background in the theatrical arts. Silvy now works as a Relationship Coach for both singles and couples who want support around relationship-oriented topics.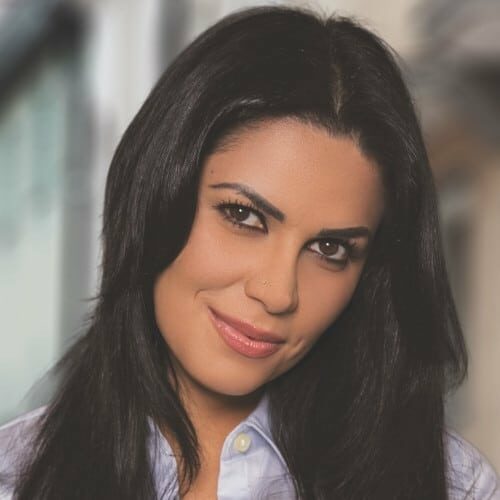 What Participants Are Saying ...
"We loved the first module and could relate to so much, including the Q&A's at the end. You validated so much of what we have managed to work out about our patterns & behaviors so far."
Dave & Tammie
"I am so thankful for this program. I'm finding myself loving and appreciating Dan more than ever. I'm even more appreciative of boundaries and all the amazing perspectives I've gained."
Mary & Daniel C
"Just a few short weeks and I already see massive change. I have really started learning the art of boundaries. I'm amazed at how much content I'm getting. It's beautiful!"
Sandy Sembler
"Working with two of the best couples therapists currently available on planet earth … has lead to the best results. The astounding amounts of material Bryan & Silvy offer in their program is way more than enough to help any couple/individual dedicated to improving themselves and their relationships not only with their partner, but children, themselves, and co-workers, too.
Jason Schwartz
"We've learned already some key things that have kept us in there with each other, and we haven't even gone through all the modules yet. Just to understand the differences between the core desires of the masculine and the feminine has illuminated so much for us. Thank you, Bryan and Silvy!"
Diana & Matthew
LEARNING HOW TO CREATE CONNECTION IS ... PRICELESS.
Failing to learn can cost you loneliness, breakup/divorce, loads of money, your health, time, energy, your dreams ... in other words ... everything.
** No-Risk Money-Back Guarantee (see bottom) **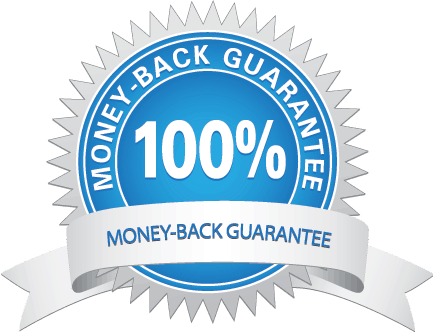 No-RISK ... Money Back Guarantee
You've got 14 days after you buy to decide if this is for you. If you realize you don't need or want 90-days of couples coaching, or you see what's on offer here and just don't like it, for any reason, email us at [email protected] within 14 days of your purchase and we'll give you a 100% refund.