LOVE SEX RELATIONSHIP MAGIC
Are You Ready To Be Excited About Love Again?


Do you know why relationships too often suck?
Because no one taught us how to do them any damn better !
If you're like most people, you're probably doing relationship with such unnecessary ignorance that you actually push away the love you want.
That was definitely me for 2 decades.
In 2010, after suffering through yet another awful breakup, I began to awaken from my ignorance.
I started exploring essential insights and practices for successful love that ... really ... someone should have frickin' taught me BEFORE I stumbled clueless into the utterly perplexing realm of dating, intimacy, sex, and love.
Since then, I've coached over a thousand individuals & couples on their own journey into a profound authentic love they never even knew possible.
This 10+ hour audio program is the best of what I use with my clients and my own exquisite partner. It shows you what exquisite, authentic love looks like and how to create it yourself.
This is only for people who are genuinely ready for an authentic relationship rooted in mutual trust, respect and appreciation, generosity and heart connection ... and raw, real love.
If you're truly ready for that deeply sexy, courageous intimate partnership you may not even be convinced is possible ... experience "Love Sex Relationship Magic" now.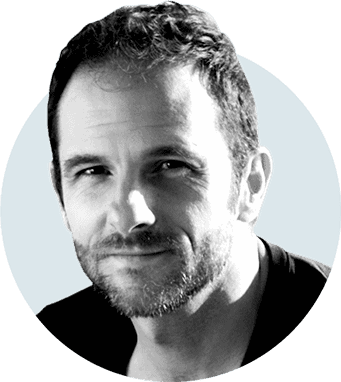 Thriving Life & Relationship Coach
Author of the viral blog
"Choose Her Every Day (or Leave Her)"

A man's Testimonial
"Your program has stirred and awoken a deep admiration for the feminine in me. 
I am almost looking forward to the next time my wife rages at me for some oversight and dizzyingly ties it to a million events of the past.
I recoiled at this before. It terrified me. But now I want to rise to the challenge and love her and be strong with her during her next storm. 
You have a gift. Your words penetrate." - John C.

A woman's Testimonial
"So richly engaging, enlightening and transformative in a succinct and relatable way. 
I gained greater insight into myself, my limiting beliefs and specific needs.
Most profoundly, the areas of self-love I have been denying myself for so long as I put everyone else first. Your guidance around how men think ... will forever alter how I interact with intimate partners. 
I now know I am painting this masterpiece that is my life. I'm thrilled with this program!" - Andrea N.
On this Journey, you will learn ...
Why you experience "connection" differently from your partner... and how to get on the same page.

Communication practices to help you actually hear each other.

Why your best intentions can backfire and actually create hell for both of you ... and how to overcome this.

What to do about "Masculine Checkout Syndrome."

How to stop having the same fights over and over.
Why your partner (or you) may resist "showing up" for relationship ... and what to do about it.

How to end the "battle of the sexes."

How to create sexy partnership by working WITH your differences instead of resisting them.

How to shift "needy & demanding" to "empowered & attractive."

The 3 Non-negotiable Needs for a successful relationship (and what happens when even just one is not met)
... and loads more insights and practices to help you feel more free through Love.
Alternatively, you can try...
$240

6 Month eHarmony Subscription

$10 / month

Premium Porn Subscription

$150

Apology Flowers & Dinner Date

$5,000

Desperation Vacation with Lover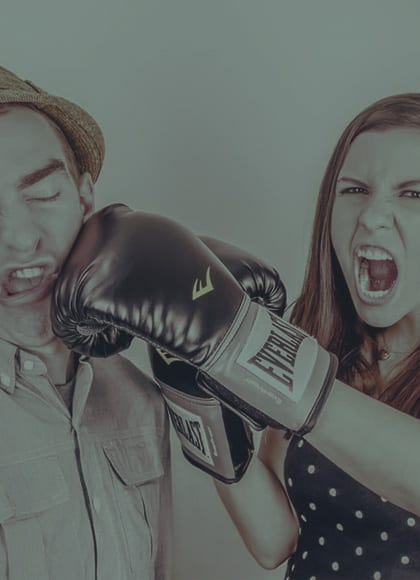 $12,000

"Proof of Love" Engagement Ring

$9,000

10 Months of Ineffective Couples Therapy
of exhaustive trying, disillusionment, and endless dissatisfaction.
...Or Get Excited About Love Again For 
Only $97
70% OFF

- Originally

$297
10 AUDIO MODULES
plus great bonuses
MODULE 1
The Art of Thriving
What Does It Mean To THRIVE In Love? Learn (finally) why making your partner responsible for your happiness never works.
MODULE 2
Awaken To Reality
Do this relationship inventory exercise and see your current/past love experiences like you've never seen them before.
MODULE 3
Gain Awareness
Start seeing and working with Masculine and Feminine energies to fundamentally shift your experience of relationship (and attraction).
MODULE 4
The 3 Stages of Love
Learn to shift awful co-dependence (that even strong people fall victim to) into a sexy dance of inter-dependence that makes loving juicy!
MODULE 5
Mastering Self-Love
Self-love is essential to healthy intimacy. Learn powerful practices to embracing YOU, which is key to trusting someone else can, too.
MODULE 6
The Art of Presence
Discover what "Feminine" energy needs to feel safe, relaxed, open to intimacy ... and what happens when this is missing.
MODULE 7
Are You Compatible?
How can you know if you're compatible? These 3 Essential Criteria can tell you (ignore them at your own peril!!)
MODULE 8
The Choice is Yours
What does "choice" mean for intimacy? Learn the consequences for not choosing your partner, even when you're physically present.
MODULE 9
Tools & Practices
Gain empowering Tools & Practices to help you embody the wisdom in this program, whether you're single or a couple, no matter your sexual orientation.
MODULE 10
Shifting Your Mindset
The secret to creating love magic begins with your mindset. Get clarity around the intimacy fears you have been harboring in your mind for years, and how to shift them.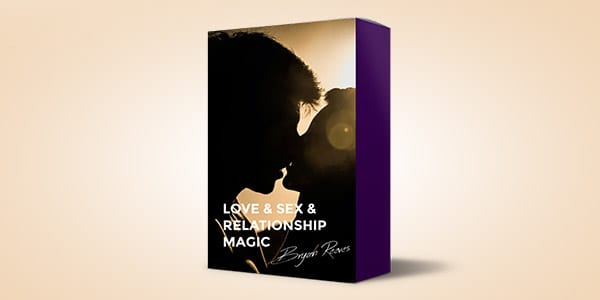 OVER 6 HOURS OF
BONUS CONTENT
Deepen your understanding through this exclusive collection of 9 bonus modules – podcasts, interviews, and the recording of an actual live coaching session with Bryan and a struggling couple. How to Shift Fear into Love, Porn Addiction, Translating Women for Men, How to Grow Through Divorce, Cultivating Relationship With Yourself, Following Your Inner Excitement, and more.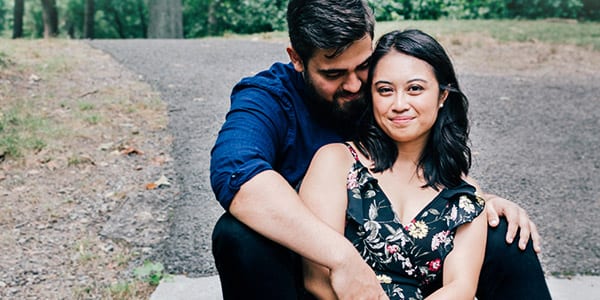 THE COUPLES EXPERIENCE
Private Session
Gain insight and wisdom by listening to an actual Coaching Session with a real couple working with Bryan (shared with permission, pre-recorded ... an extra $300 value, by itself)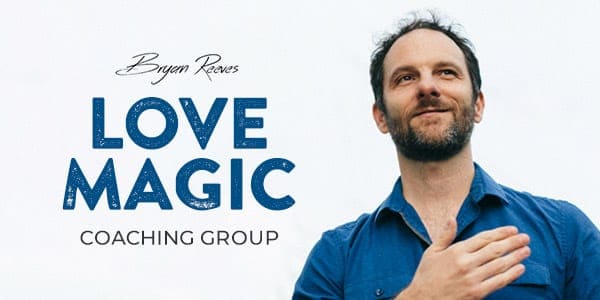 ACCESS TO BRYAN'S "LOVE MAGIC" COACHING GROUP
There's power in community, where we learn and grow together. Join a safe, supportive online community of men and woman exploring the same love insights and relationship practices as you, sharing similar challenges, asking difficult questions, and offering their own personal insights and inspired revelations, too. ($600 annual fee waived)
Get the Clarity, Insights, Tools You Need to 

Create The Love You Want
for only $97
""You may have just saved my relationship. The session on 'Self-Love' and 'Deeper into Stage 3' is speaking to the core of what's going on in my relationship. Being willing to lose her, helping her feel better ... you've given me a heap of understanding about practices I need to move into. It's fu*king awesome." - Steve Yoman
"I just love it. I am up to session 9 and they get better and better. I love the activities and exercises. This is helping me understand myself and men better and grow as a woman. Thank you for helping us to learn how to fully love from love and not from ignorance or fear."
- Carolina Borda

"I am stunned. Thank you for putting this together. I gained so much insight and feel so much calmer. It already helps me in relationships at work! So for this - thank you! I am beyond grateful to have found your teachings."
- Agnieszka A.
YOU HAVE NEVER EXPERIENCED A
RELATIONSHIP PROGRAM LIKE THIS BEFORE
Listen Free to Bryan's Introduction

Get the Clarity, Insights, Tools You Need to 

Create The Love You Want
for only $97
*Money Back Guarantee (See Below)
Risk-Free Money Back Guarantee
If you still think this is too good to be true or it won't work, I get it.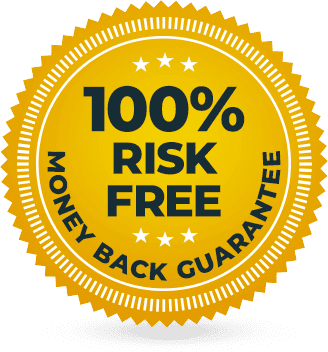 I once thought relationships were a mystery with no code to crack, a domain of gloom and doom where even simple contentment is elusive, never mind true happiness. There are profound insights here few people know that you must have.
I've worked with therapists who don't even know this stuff (and been deeply disappointed as a result).
If you practice what you learn here, I promise things will NEVER BE THE SAME.
I know, because these insights continue helping me create an extraordinary relationship with my own partner every damn day.
But if you do the entire program in 14 days and it does not give you any useful clarity on love and intimacy, I'll refund your money.
Just email support@bryanreeves.com within 14 days of purchase and tell us you listened to all the modules, did the exercises, and it just didn't serve you ... and we'll issue your refund.
P.S. You keep FREE ACCESS to my "Love Magic" Online Community : )
It would be great to do this with a partner if you got one. 
But doing this program by yourself is profoundly empowering, too.
The insights and practices you get here will help you whether or not you have a partner – and if you have one, it will help you whether or not they participate.
Even just 30 minutes to one hour a week will serve you well.
The main course content is about 5-6 hours. There's another 5-6 hours of bonus content, including interviews, podcasts, and even the recording of an actual live coaching session I did with a real couple. (shared with their permission)
Masculine and Feminine intimacy has NOTHING to do with what genitalia you have. All men and women and whatever else one may identify as have both masculine and feminine capacities. So this course can be genuinely enlightening for non-heterosexual people. Having said that, I have had feedback that the way I language this program – I am predominantly heterosexual – has been challenging for some non-heterosexual people to bridge. If that's a big concern for you, this may not be the right program for you.
The course is hosted on the beautifully designed, mobile-friendly platform "Teachable." The entire program is a collection of well organized audio files you can listen on any internet-connected device, your phone, computer, pad, etc. 
There's also a worksheet exercise you do at the beginning, when you take a "relationship inventory" to get clear about what the heck's been going on in your experience!
Included is a bonus meditation featuring my lovely lady's mesmerizing voice. (the brilliant and talented, Silvy Khoucasian)
Forever. ... or until our future robot overlords take over the internet.
No coach, therapist, program, etc., can guarantee results.
Anyone who guarantees their stuff will "work" whether or not you do the work, is just afraid and thinks they need your money.
However, if you act on even 5% of what I give you in this program, your experience of relationship will NEVER be the same.
How do I know?
Because this is the core stuff that changed my life forever ... and people still write to me everyday to say the same.