Podcast: Play in new window | Download | Embed
Subscribe: Apple Podcasts | Google Podcasts | Spotify | Stitcher | RSS | More
---
Do you hate conflict? Especially with other men?
Did you know that conflict can actually build trust? … But only when done well?
Have you ever seen conflict done well?
---
In this episode, my guest, Arjuna O'Neal … and I mine these questions and more for useful insights to make a meaningful difference in your life.
Arjuna O'Neal is one of the wisest men I know. … And he and I have conflicted with each other.
You see, Arjuna and I have been in the same men's group for going on 4 years now. And if not for this container, he and I come from such different backgrounds that we would just would not have had the opportunity to get to know each other the way we have in these past 4 years.
Arjuna grew up on the dangerous east side of Detroit, the son of a notorious drug dealer. He was also raised in the Hare Krishna sect of Hunduism. I grew up in the Washington DC suburbs of Maryland, in a community that was built to be racially integrated, but that still had it's racial problems.
I was only 4 years old when I once called one of my black neighbors, a kid probably only 4 or 5 himself, the "n-word" … I have no idea where I heard that word or what made me think to use, but use it I did, and this kid proceeded to whoop my ass that day. Perhaps one of the best things ever happened to me! Not that I promote violence between 4 year olds. Just saying, it was a lesson I've never forgotten.
Our men's group is 13-men strong, and there ain't a pushover among us. It's full of successful men's coaches, talented and successful artists and community leaders, military veterans, a former police officer, a few celebrities even, we've got black men, white men, mixed men, asian men … conflict happens!
And yet it's one of the things that I love most about our little crew, is because we always come through it stronger. Arjuna and I talk about that today. Arjuna shares how experiencing conflict in our group – and specifically with me – has been one of the most interesting and healing experiences of his life. I'm not bragging here … my fiesty fiery moments of unskillfulness are often what contribute to conflict arising in the first place. 
Arjuna and I have been wanting to talk about this on my podcast for some time. And I'm thrilled we finally got the chance. 
At the end of our conversation, I ask Arjuna O'Neal what are his 5 emotional triggers … this is one of my favorite parts of the interview, so definitely stay tuned all the way through to the end of this episode of Men, This Way …
But before we dive in …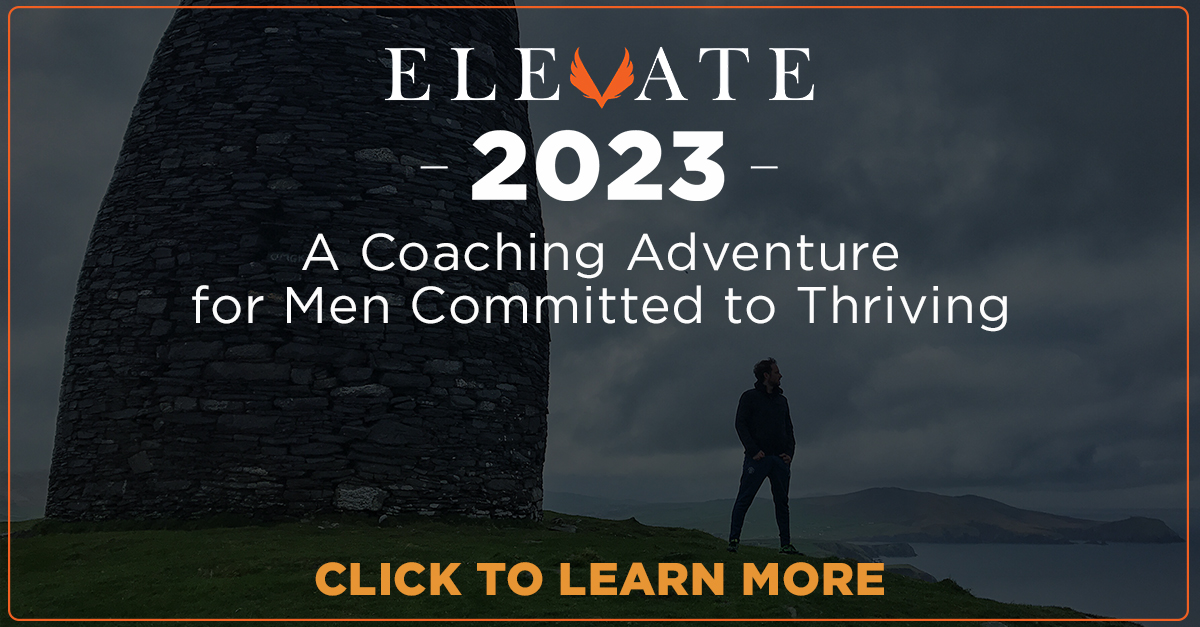 I am now accepting applications for ELEVATE 2023. It's a year-long coaching adventure for men committed to thriving in their lives … At the time of this recording, we've already filled 4 of 10 available spots. So only 6 remain. But don't worry, though, just go to https://bryanreeves.com/elevate … and fill out the application linked on that page. There may be a spot left for you in ELEVATE 2023, and if not, we'll be happy to have a conversation with you anyway, to see how we might serve you in other ways.
RESOURCES
Arjuna's Website: www.arjunaoneal.com
Instagram: https://www.instagram.com/Arjuna_oneal